Title: Forfeiting Decency
Author: Rachel Schneider
Standalone
Series: Breaking Habits, Book Two
Genre: New Adult
Cover Design: Murphy Rae with Indie Solutions
Release
Date: November 4, 2016
"Sleeping with married men doesn't bother me as much as not having a place to live does."
Kaley Monroe lived a life of privilege until her father went to prison four years ago and all of her family's assets were seized by the federal
government. Fending for herself, she relied on what comes naturally to her—her
beauty. Having sex for money isn't glamorous or ideal, but
it's manageable. She doesn't expect life to show her any mercy, and
she won't live in ignorance.
It's not until Kip Foster is released from prison that her life starts to feel
complicated. Somehow, Kip unearths desires in Kaley that she never knew she
had. A desire to be more, to feel more, and...to be loved more.
However, lies by omission are the most dangerous secrets,
and they refuse to remain hidden.
Sometimes, easy isn't always a choice.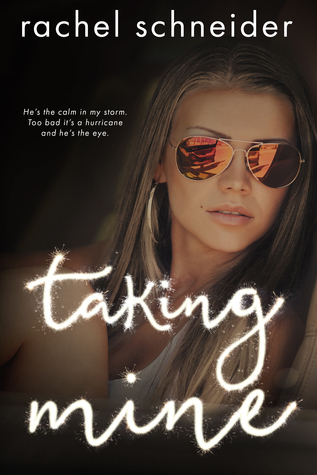 Taking Mine
Breaking Habits Book 1
"Nothing I have ever tried has given me the thrill like taking something that isn't mine does."
Lily is eager to make a better life, for not only herself, but for the brother who raised her. When
her scholarship is revoked, she resorts to desperate measures to pay for
tuition, trying to keep her life on track—the same measures she promised
herself she'd never take again—and fears the consequences. Things only get more
complicated when a deal is offered that is almost too good to be true.
In walks the distraction: Justin. An annoyingly good-looking guy who pushes her to not give
up on her dreams, even when things don't go as planned. Despite Lily's best
efforts, Justin falls into a world of fast cars, fast money, and fast crooks.
After all, habits are hard to break.

LINKS:
About Rachel Schneider

Rachel Schneider is from a small town in South Louisiana. When she's not replying
sarcastically to her husband or trying to sneak in cuddles with her daughter,
she's writing about life, love, and things unexpected. But let's be
real...she's probably on Facebook. Her debut novel, Taking Mine, is currently
available on Amazon, and her second novel, Forfeiting Decency, will be out Nov.
2016.